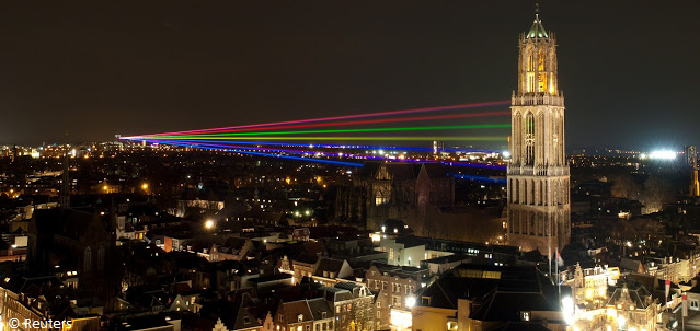 Workshop venue
The PGM 2014 workshop will be held at the council room (raadzaal) of
Pietershof
, which is located in Utrecht's historical centre. Registration will also take place at this location which can be accessed via a
bridge on the Kromme Nieuwegracht
indicated with a red dot on the map below.
Social events
If the weather allows it (see
weather forecast
), the welcome reception will be outdoors, in the
Pandhof
. In case of bad weather, the welcome reception will be moved to the
foyer
of the
University Hall (Academiegebouw)
. The workshop dinner will take place in
Paushuize
.
The Dom church courtyard, the University Hall and Paushuize are all conveniently located in the heart of Utrecht, within walking distance of the workshop location.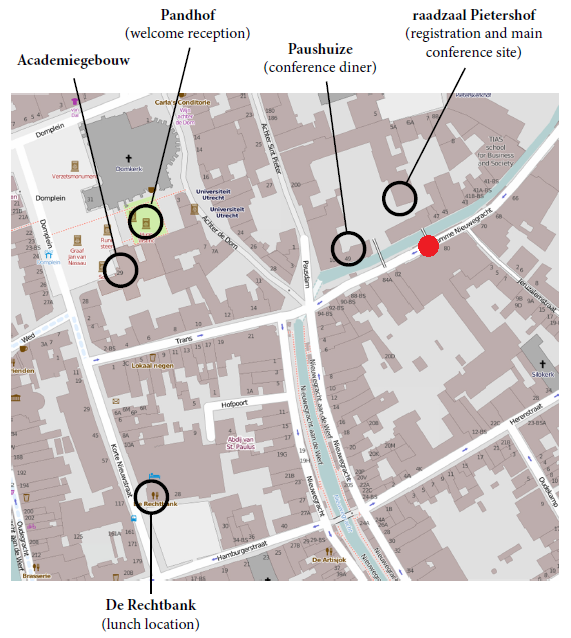 Addresses:
Pietershof
Paushuize
De Rechtbank
Kromme Nieuwegracht 47E
Kromme Nieuwegracht 49
Korte Nieuwstraat 14
Academiegebouw
Pandhof
Domplein 29
acces via Domplein