From 8 to 18 September 2009, the 9th summer school on Glaciers and Ice Sheets in the Climate System took place in Karthaus, an idyllic mountain town in the north of Italy. The 35 participants, mainly PhD-students, had lectures about various topics in glaciology, for instance ice cores, ice shelves and (extra-)tropical glaciers. Furthermore the students worked on one specific topic in groups of 3, which was presented to the other students on the last day of the course.
But the Karthaus summer school comprises so much more than only work. We enjoyed eating delicious 5-course dinners in Hotel Zur Goldenen Rose, making superb hikes in the Alps, and listening to music of several lecturers and students. The summer school was organized by Hans Oerlemans, and funded by the IMAU, the Niels Bohr Institute and the Ice2Sea (FP7) programme. All this (and more) you will find on this website.
Enjoy!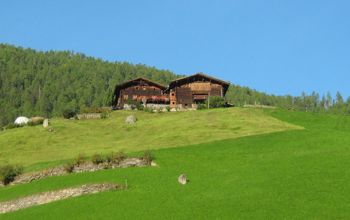 7 October 2009: Site is online!
8 October 2009: Site is (nearly) finished!
9 October 2009: 4 lecture notes added
2 November 2009: Selection of photos added to the photo section